Nothing beats the charm and beauty of the UK for a wintry holiday! British winters are exquisite. A holiday in the UK during the winter months is undoubtedly one of the most enjoyable and fascinating experiences you can have. Whether you want to explore a bustling city, go skiing on the snowy slopes, visit a medieval castle, or relax in the countryside this winter, there's something for everyone! December brings the white Christmas ambience, but the UK also offers amazing winter adventures. While London's festive fervour is hard to ignore, there is so much more to explore on your UK holiday than the city itself. Taking a vacation in the UK this winter is never a dull option, and we have compiled some exquisite experiences for an off-beat, memorable winter vacation in the UK.
York, England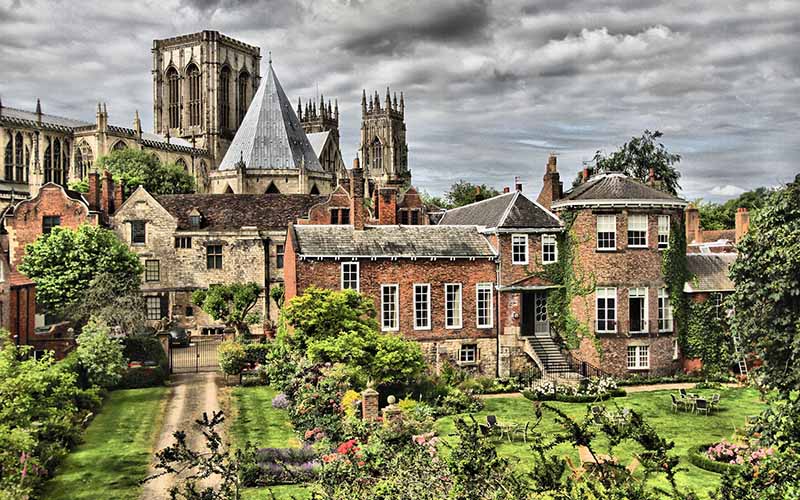 York, England is the best UK place to visit in winter for its wintry holiday spirit. This charming city set in the north of England is peppered with old castles and structures inspired by Roman and Viking architecture. A train journey is a pleasant way to explore the countryside while arriving at the city; a couple of days in York would be the perfect interlude between a winter getaway to Edinburgh. Take in the holiday spirit of York Christmas Markets – St Nicholas Fair and Winter Lights Festival that illuminate York before Christmas. This is the perfect time to meet Santa, view giant Christmas trees, shop for gifts, and indulge in Christmas food. Make a memorable trip for your little ones with a Santa Experience Cruise.
Snowdonia, Wales
This is the perfect place for solace seekers and adventurers to enjoy their winter break in picturesque towns and beautiful natural scenery in north-west Wales. During winter here, a sleepy hum of silence weeds out crowds who are looking for buzzing Christmas fervour. Get ready for some amazing trekking and mountain biking adventures in chilly winters, if you're an outdoorsy person who loves a good adrenaline rush. You can enjoy the most breath-taking sunrise panoramas in the world at this location in the UK! Snowdonia is also one of 12 International dark sky reserves, making it an excellent location for stargazing and witnessing the Northern Lights during the winter. Enjoy a glamping experience that will make you fall in love with this place in the UK.
---
---
Glenshee, Scotland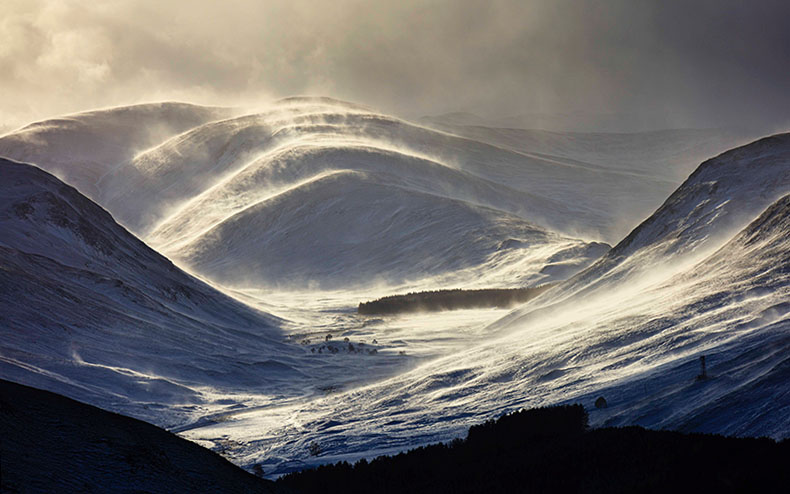 Craving a skiing adventure? Visit Glenshee in Perthshire, Scotland. Due to its extensive snow cover and smooth slopes, it is ideally suited for skiing pursuits. In the winter, Glenshee is one of the largest and most renowned ski resorts in the UK, and its mountain atmosphere is ideal for those seeking a high-speed action. Skiing is one of the most popular winter activities in the UK, and Glenshee is one of the best places to enjoy a leisurely ski session. Also known for hillwalking and wildlife encounters, this destination offers a variety of outdoor activities. Whenever you visit here, make the most of it by staying for a few days.
---
---
Belfast, Northern Ireland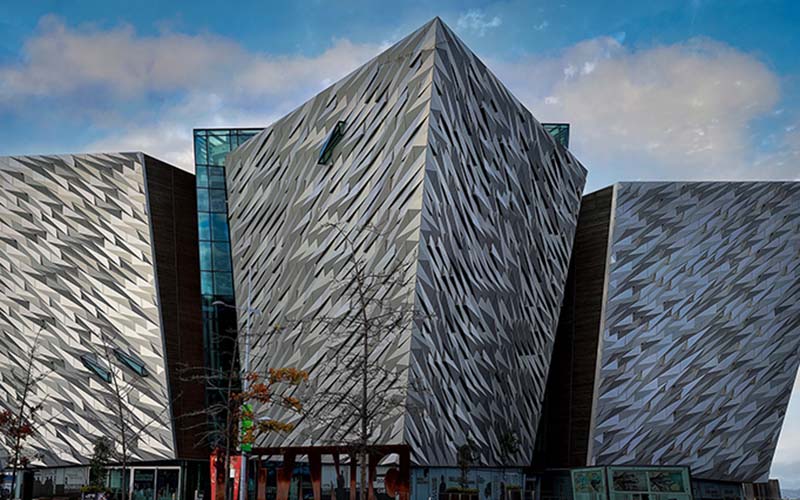 Don't forget to indulge in some Irish way of lifestyle on a wintry UK vacation. Have some crafted spirits at a cosy pub or take a distillery tour. Belfast is an excellent alternative to London for holiday spirit if you prefer a calmer atmosphere. As Christmas and New Year approach, the city gets glammed up for events and shows that are delightfully enjoyable. Take a hydro bike ride on the River Lagan, enjoy Winter Circus, stroll through the St George's Markets, or even ride the Santa Express, a vintage steam train packed with frolic and merriment. You can also take a road trip from Belfast to explore some breath-taking hidden natural vistas that were featured in Game of Thrones, such as The Giant's Causeway, Murlough Bay, Tollymore Forest Park, and The Dark Hedges.
Cotswold, England
An intimate, cozy setting is what makes winter in the Cotswolds so spectacular. A fairy tale setting of snow-topped honey stone cottages and rolling hills in the countryside, the village resembles one within a snow globe. There's something about the snow-frosted scenery that takes your breath away. Coziness follows, which keeps you wanting to stay longer. It's the perfect place for brisk walks or curling up with hot chocolate or stronger beverages in charming inns. The destination is ideal for couples who want to enjoy a romantic getaway in the UK and even share the festive spirit. Despite the cold weather, this is a place to relax and unwind. To break up the inertia, take a distillery tour or a wine cafe tour, stroll along charming trails to Dover's Hill and Painswick, or go birdwatching at Slimbridge Wetland Centre and Birdland in Bourton-on-the-Water. UK in winter is breathtakingly beautiful. The five finest winter off-beat destinations listed here barely scratch the surface of what's available. Amazing winter experiences can be found in many counties, territories and countries across the UK. Some of these to keenly look forward are:
An Illuminated Safari based on Roald Dahl's books at Longleat Safari Park in Wiltshire.
Explore Donna Nook Nature Reserve and watch Atlantic grey seals.
Visit Bath, England, to enjoy thermal spas.
Come see Stonehenge at Winter Solstice.
Get into the Christmas spirit at Kew Gardens.
---
---
Essential tips for UK winter travel
Prebook your hotels, events and attractions to avoid disappointments as December is usually a prime season for tourists.
Plan your attire with layered clothes. Don't forget to carry gloves, coats, shawls and thermal wear.
Carry waterproof clothes and raincoats as there is a chance of rainy spells during winter months.
Nobody likes to get their shoes soggy or worse, walk in wet socks. Good waterproof high boots are an ideal investment while visiting snow-covered regions.
During winters in the UK the days are short so plan your itinerary keeping in mind that it will get dark by 5 pm.
Conclusion
So which of these experiences caught your eye and intrigued you about visiting the UK? If you haven't been to the UK for winter, it's time to think about it. Get your woollens, mittens, and boots ready for a winter sojourn in the United Kingdom– and book a UK visa today!
---
---