The most magical time of the year is here! Christmas is around the corner and all over the world, festive spirits are in full swing. There are many destinations in Europe that are delightful to visit during the Christmas holidays. England is inarguably one such location that is noteworthy to visit during Christmas. A visit to England during Christmas is not only about viewing grand Christmas trees, enjoying Christmas carols, or feeling the chilled Christmas vibes, but you can also try out the unique experiences the country has to offer. Wouldn't it be nice to ride a steam train through wintry wonderlands soaked in the Christmas spirit? There's more to the English Christmas experience than just shopping and strolling in the city. A magical Christmas steam train journey is one of the wonderful ways to spend the holidays with family in England. Want to know more about it? Check out these charming unique train rides that are delightful experiences to enjoy with family on an English Christmas holiday and book your
UK visa
accordingly.
The Christmas Train of Lights at Dartmouth
Get onboard a steam train brilliantly lit with vibrant lights. The Christmas Train of Lights is a one-of-a-kind steam train ride in England that adds a flamboyant touch to your English Christmas. Decked up in millions of colourful illuminations, the steam train starts its journey from Queen's Park Station, Paignton, and ends at Dartmouth. The whole journey takes you through a kaleidoscope of lights that adorn the train carriages as well as outside on the route, tunnels, and the scenic woodlands, all the way till you reach the destination station.
Polar Express Train Experience
Perhaps the most acclaimed Christmas train journey to enjoy in England is the Polar Express Train ride from Yorkshire. It is one of the best Christmas Steam Train 2021 rides to check out for those visiting England during Christmas. Based on the 2004 blockbuster movie – The Polar Express, the whole journey on the train is be jampacked with meet and greet from characters of the movie. Sit down and sip on rich and delicious hot chocolate while the Singing Chefs start the storytelling sessions and Christmas carols. Of course, Santa will also accompany you on this North Pole tour. You and your family are encouraged to wear pajamas to recreate the experience of passengers on board the express train in the movie. Overall the experience is quite enticing and memorable to enjoy. Apart from Yorkshire, you can enjoy this ride at Buckfastleigh Station at South Devon Railway and Tunbridge Wells West on the Spa Valley Railway.
North Norfolk Santa's Special Train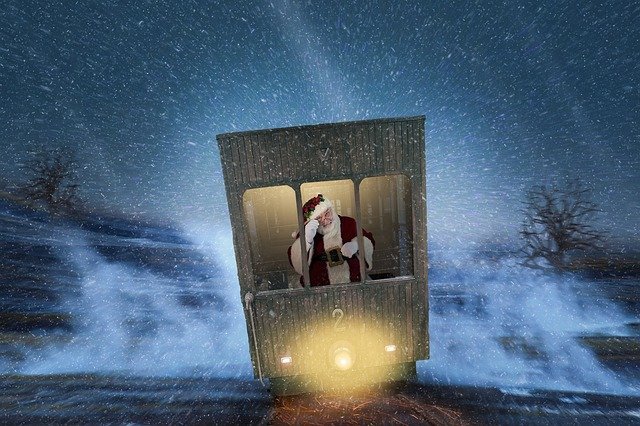 A Christmas train experience is also a beautiful way to escape the chilly weather and enjoy the beauty of winter's landscapes from the warmth of a cozy carriage decked out in Christmassy decor. Taking the north Norfolk Santa Special Train is a great way to view the beautiful countryside of England while enjoying hot cocoa and Christmas treats. The presence of Santa on board the train and the beautifully decorated Christmas trees would be a hit with kids. A Festive Platter is available to add a grand Christmas feast to your experience which includes a delicious array of brie and cranberry petit pains, Scotch eggs, homemade quiches, sandwiches, and much more. The train will take you to Santa's Grotto from Sheringham and then return you to Weybourne.
Isle of Wight Steam Railway Christmas Special Train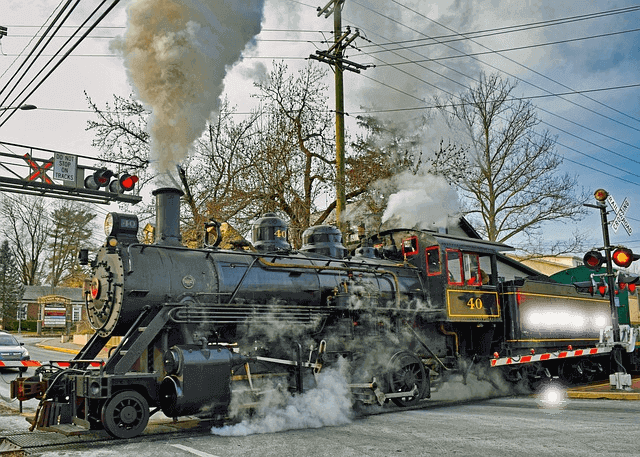 Another exceptionally enchanting Christmas train experience to enjoy while in England is the Isle of Wight Railway Christmas Special Train. Santa Claus is leaving his reindeer sleigh to be with you and your family on this vintage steam train. Gear up for a Victorian traditional Christmas when you embark on the Christmas train at Havenstreet that takes you on a charming ride across the wintry countryside till you reach the North pole station. The enjoyment continues after you return back to Havenstreet with loads of activities and Christmas fun that can be enjoyed with the whole family.
Takeaway
Christmas in England doesn't have to be a usual trip to London and its neighbouring cities, viewing the Christmas décor. England's gorgeous Christmas steam trains are an impressive way to soak up the Christmas spirit and enjoy traditional Christmas festivities onboard a chugging steam train. The Christmas train journeys in England take about 2 to 3 hours to finish and hence can easily fit into a day trip experience on your UK holiday. It is also an amazing way to get away from the city vibes and enjoy a quintessential, Christmas experience. These trains are quite popular among locals and visitors and thus can get sold out quickly. As there are a limited number of seats, it would be a good idea to reserve the tickets months in advance and arrange for a carriage ahead of time to avoid disappointments later on. A Christmas train experience is a wonderful way to make your England Christmas experience extra special and unforgettable.
---
---